After a rushed morning (thanks daylight savings) we headed out to church.  Low census today ha… we had some ice overnight too so I think that + the loss of the hour made people want to hibernate.
We went to brunch after at the cutest little spot called The Vreeland Store near us in West Milford.  We have been here once before just to grab some coffee.  Today was the start of an after church tradition though because it was SO GOOD.
We sat near this wall that had all old newspaper clippings and advertisements.  It was pretty interesting to read.  Our little table was a table for 2 and then had a couch next to us that we put K on sleeping in his car seat.  The champ slept through almost our whole meal.  Parent win!
I forget what they named my dish… but it was eggs benedict with avocado over sautéed spinach, caramelized onions, and potatoes.  K got some avocado when he woke up.
J got their take on chicken and waffles (chicken and a donut).  This little sinful thing was so good!  I mostly stuck to my greens…but I had a bite or two and totally had food envy.
It is such a cool spot with a lot of history and charm that they tried to keep as original as possible. The building dates back to April 18, 1877 when it was originally a post office and general store.  They have two rooms upstairs that they rent out through airbnb.  Their lunch and dinner menu looks great.  And they have live music Thursday and Saturday.  So.  We will be back.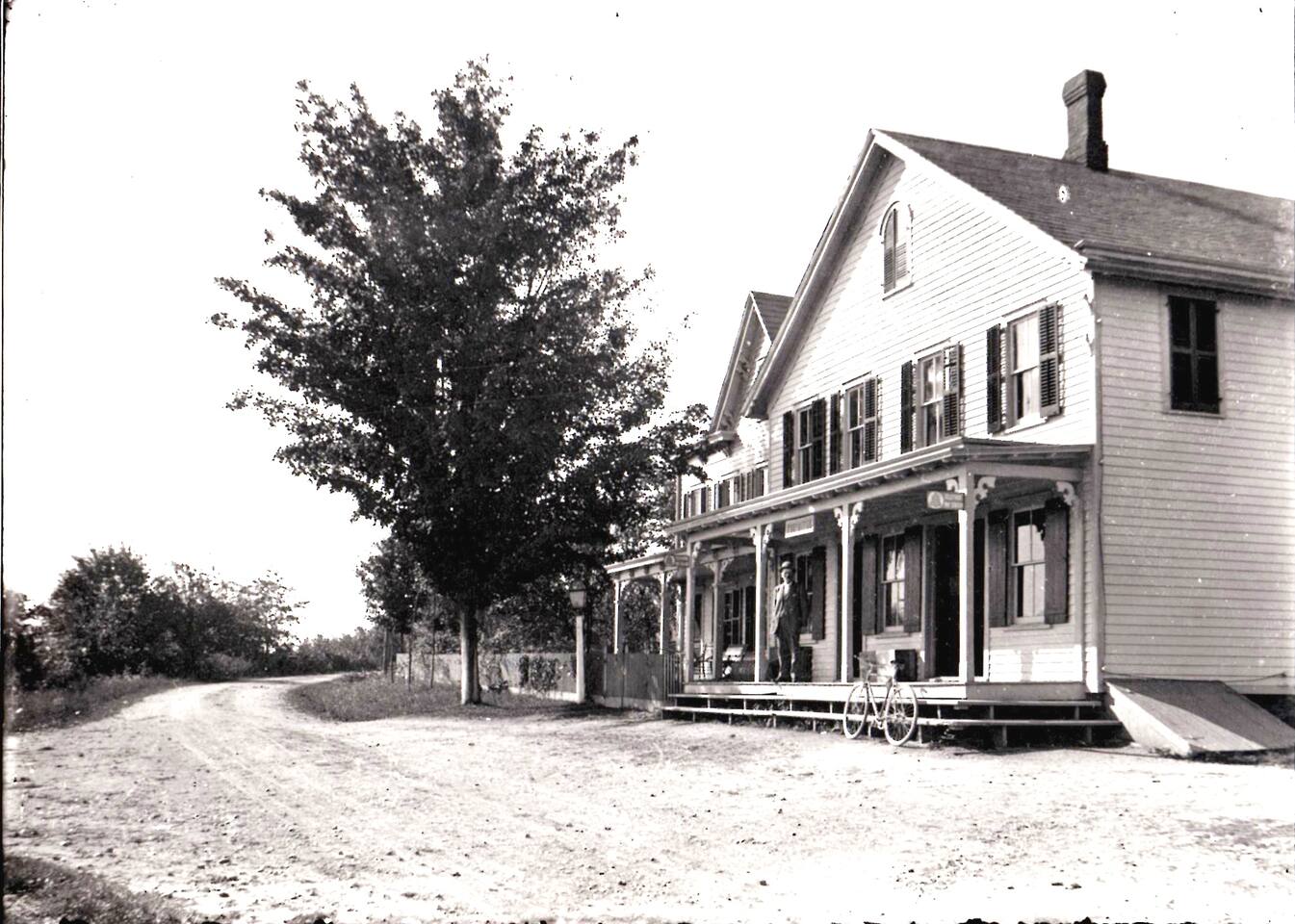 The rest of the day I did some house chores while J worked a bit.  I had this tea x 2.  Since I have been sick for the last 57 days, I have been drinking all the tea and this is my new favorite.
Later in the day we checked out Spa 23 for a new potential gym location.  We tried to do the "at home gym" thing but I think we both need the extra motivation of leaving the house.  I think we are going to go for it!  It is kind of pricy but they have childcare and a pool where we can get a member rate for swim school for K.
Now we are relaxing and gearing up for the week.
This weekend was relaxing yet productive, perfect in my mind.  I hope yours was what you wanted it to be for you!
---
Chin up, Monday won't be so bad.  We can do it!